Fresh blue hue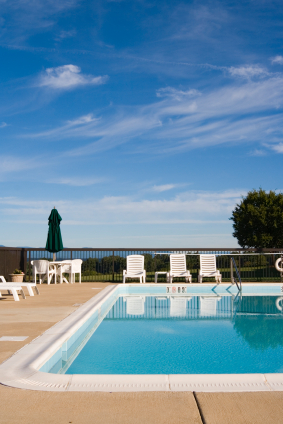 Pristine swimming pool and deck chairs on a hill. Early morning. Virginia mountains, United States.
<< Back to Inground Pools Gallery!
When purchasing an in-ground pool, there are several factors to consider. The most common concerns include cost, space, desired shape and size. Before making a decision, you should determine the main activity of your pool. Are you looking for sophisticated...
Read More...

You've already got it made this summer if you have an in ground pool. You're keeping cool, calm and relaxed, while working on your tan...and your fitness. But aren't there a few more cool features you could be adding to really spice up your summer oasis? One...
Read More...